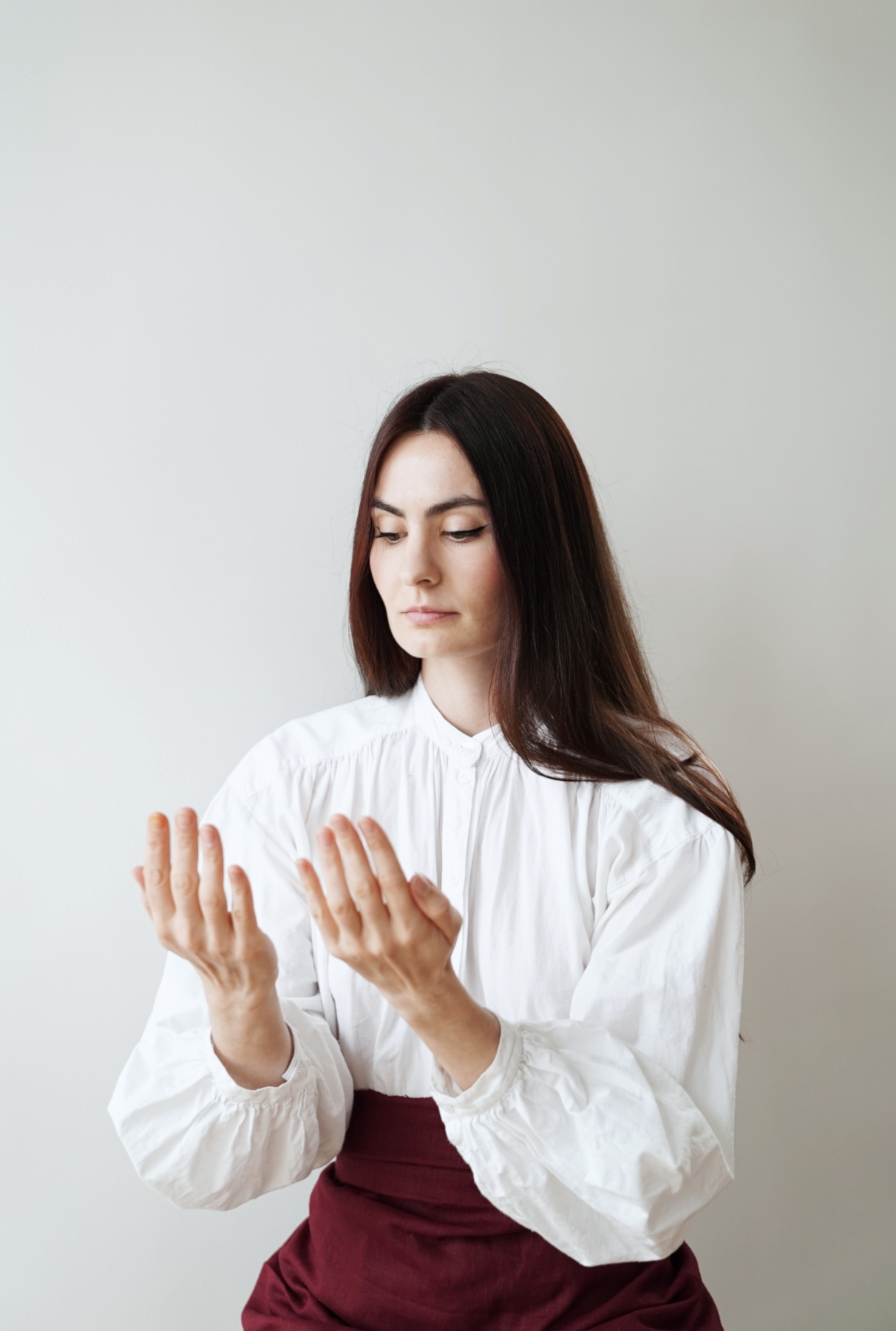 Marion Grébert holds a doctorate in art history from the Sorbonne and is a graduate of the Beaux-Arts de Paris.
Since childhood, she has surrounded herself with magical objects, poems, literature, pictures, singings – the ones she has collected and the ones she has made, wrote, and composed.
Passionate about jewellery history and ancestral know-how, she decided in 2019 to learn the entire technique of lost wax casting from an artist and craftsman working with bronze in the Southwest of France. He taught her every stage of the creation of jewels and small objects, from the model's conception to the metal casting.
At the end of 2020, she created her brand, Maison Maisonnette, to offer unique or limited edition pieces destined to populate an imaginary and sacred kingdom.
These miniature sculptures are sometimes made to be worn as ornaments, or to be placed on a desk, bedside table or held into the palm of the hand.
Each one is made by her in her atelier near Paris.